Silver coated spandex conductive/shielding fabric
Product Detail
Product Tags
Pure silver coated polyamide spandex fabric
The best conductive shielding fabric with antibacterial functions, silver coated on polyamide/nylon spandex base material, it's more wear resistant, stretchable, soft and comfortable. It is a high-tech product obtained by permanently bonding silver to a nylon material through a special advanced technique. This structure not only makes the silver fiber maintain the original textile property, but also gives it all the the magical function,effect of silver. As a very natural material, silver is totally healthy, environmental/green and saving.
Main Feature: Extremly low resistance, shielding electromagnetic waves, anti-radiation, antibacterial, deodorant (refuse), eliminate static electricity, muscle stimulating, regulate body temperature, anti-UV, natural green, high air permeability, washable/recyclable.Stretchable, silk soft feeling, high shielding performance.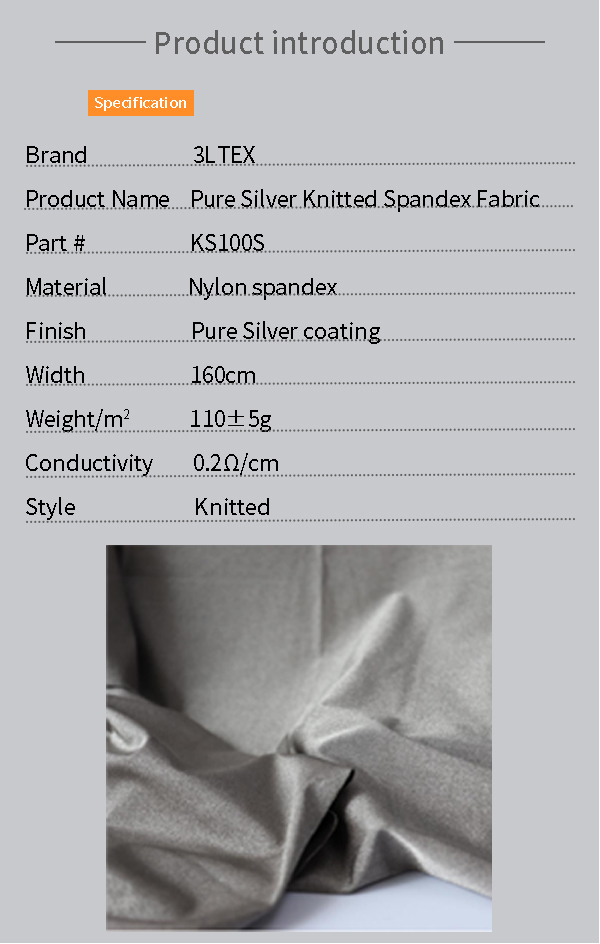 Main Applications:  Perfect material for shielding, anti-radiation,smart underwear, clothing, accessories and home textiles, anti-bacterial clothing, masks, gloves and home textiles, medical products, sports, muscle gain, conductive products, anti-static products.
Frequency range and shielding effectiveness:
Frequency range:              9KHz-40GHz
Shielding effectiveness:   50.0dB-71.0dB
Surface Resistivity:           0.2 Ohm/cm
Anti-electromagnetic wave shielding principle:
The silver is highly conductive and has an electromagnetic shielding function. When a people wears an anti-electromagnetic wave clothing/underwear/accessories to contact an electronic device, the anti-electromagnetic wave clothing can quickly and effectively conduct electromagnetic waves, thereby protecting the body from electromagnetic waves.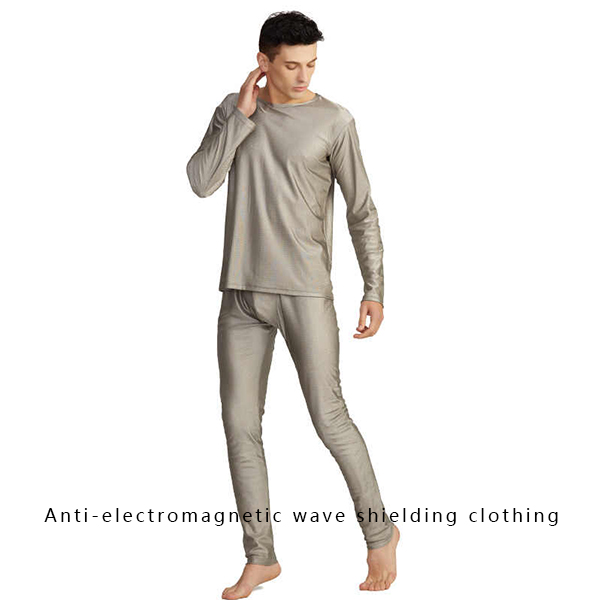 Antibacterial Kinds: viruses infected by the respiratory tract – Covid-19, H1N1, Flu,candida albicans, staphylococcus Aureus, eschenchia coliform etc.
Principles: The silver fabric releases silver ions which will take away the enzyme protein on the surface of bacteria and other microorganisms, thereby destroying the structure of the bacteria, affecting its survival, and achieving the purpose of antibacterial.
Silver ions can kill 99.99% viruses infected by the respiratory tract, Covid-19, H1N1, flu in minutes. The test results from the Institute of Microbiology and Epidemiology of the Academy of Military Medical Sciences show that the antiviral fabric can kill or suppress influenza A and influenza viruses in a short time.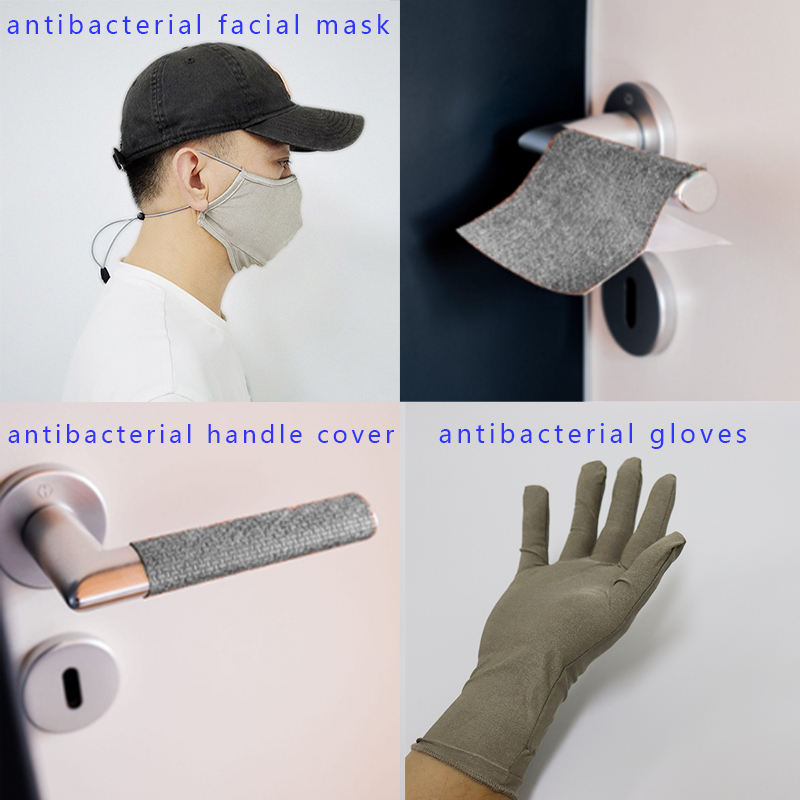 Improve blood circulation: Silver fiber can promote microcirculation, moisture and sweat absorption, can effectively improve blood circulation. Breathable antibacterial medical socks, kneelet, bands (For Varicose veins, diabetes,arthritis)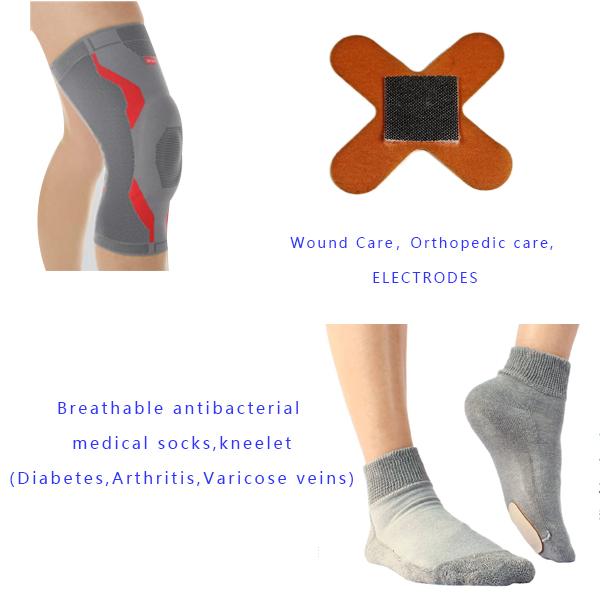 Muscle Stimulating: for medical stimulating electrode, muscle stimulating in fitness.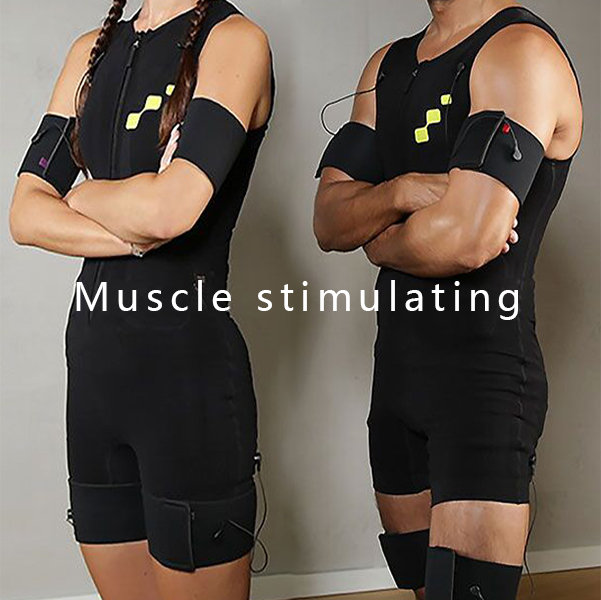 Smart /intelligent sensor Produts:
With ultra high sensitivity, our silver fabric is widely used in intelligent sensor products, smart underwear, clothing, accessories and home textiles.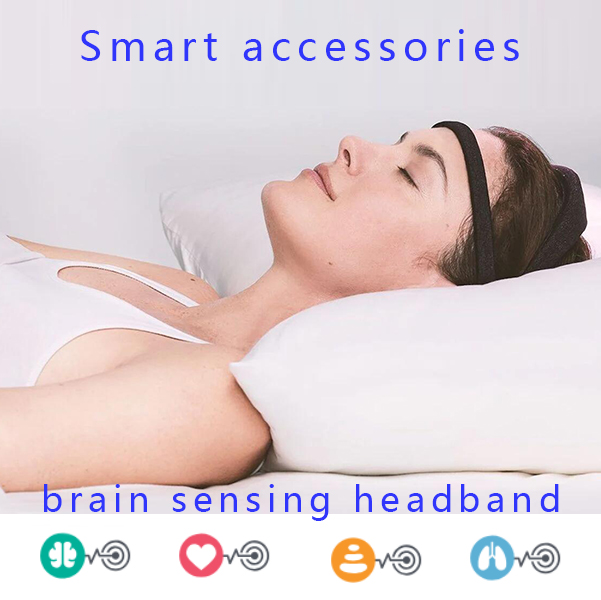 ---
Previous:
Anti-static mat (Smooth/Glossy surface)
---